News & Events
Oct
01
Hello Logan Airport travelers!
In:
Photographs from the original Shooting Beauty Exhibit will be on display in Boston's Logan Airport between terminals B&C during the entire month of October in honor of Disability Employment Awareness Month. Tony Knight and Courtney Bent will also be presenting the film to Massachusetts Port Authority (Massport) employees and vendors on October 3.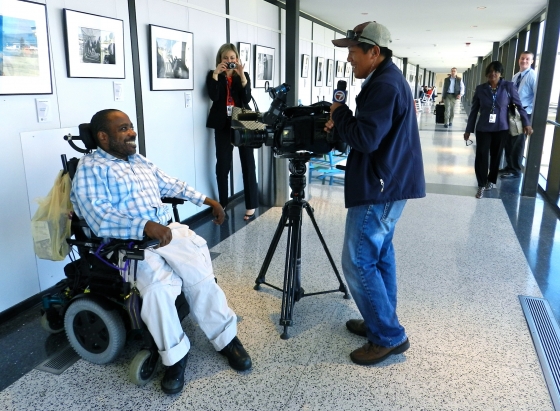 The exhibit and film screening is sponsored by the Massport Office of Diversity.