News & Events
May
23
The First 100 Cameras Project Workshop!
In:
We're excited to announce that the first 100 Cameras workshop took place this past weekend in Springfield, MA. 10 photographers set-up....90 to go! It was awesome. An amazing crew. And for one of the photographers, Nicole, (second from left in front row of photo), it was the first time she had ever taken a picture. She was never able to in the past given her disability. Her mom burst into tears when she heard Nicole could keep the camera. She said Nicole has never been so excited about something in her life. Makes it all worth it.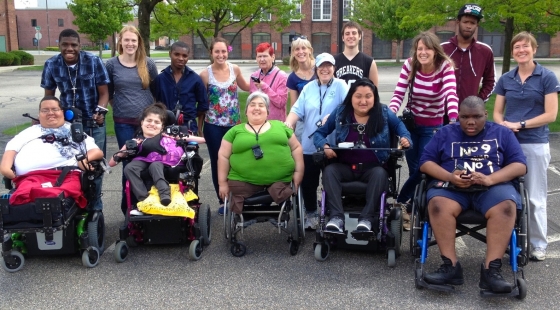 So thank you SO much to everyone for your support and contribution to 100 Cameras! It's already made a difference in a lot of people's lives. But we can't stop with the fundraising if we want to project to continue! We have 30 days to receive contributions through Indiegogo. Please forward the link to anyone and everyone! Thank you!