News & Events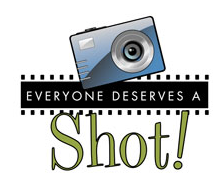 Life Skills, an orginzation that serves individuals with developmental disabilities in the St. Louis area, watched Shooting Beauty back in June and decided to create their own photo program. With great success they launched a photography program, and had an amazing exhibit of the work they produced. Click on the camera to see the video they created about their program! Congratulations to Life Skills and all it's new photographers!
Perry High School in Perry, Ohio, will be hosting a screening of Shooting Beauty as part of a community forum called "Walk in Your Shoes". Filmmaker, Courtney Bent, will by joining the audience via Skype to introduce the film and be part of a post film Q&A. The screening is open to the public. Thanks to Mark Soeder and all the students that helped to make this possible!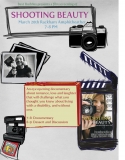 If you happen to be in Michigan, come to the screening of Shooting Beauty sponsored by Best Buddies at the University of Michigan Rackham Graduate School, Tuesday, March 20th at 7 pm at the , 4th floor amphitheater (915 E. Washington Street, Ann Arbor, Michigan, 48109).