News & Events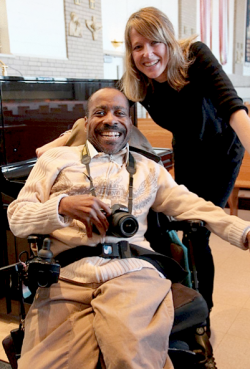 After a screening of Shooting Beauty and a visit from Tony Knight and Courtney, students at St. Sebastian's were inspired to raise money for a special gift for Tony. In less than a month, the students and staff raised over $1300 to go towards the purchase of Tony's first digital camera and the Shooting Beauty team's new endeavor, the 100 Cameras Project (official launch late March). Tony had no idea he would be receiving the camera which made the whole day that much more amazing for everyone. To see the video and pictures of Tony receiving his camera, click here. Thank you to the generous and warm students and staff at St. Sebastian's for all you've given back to Shooting Beauty!
Courtney is recognized for the year 2013 by MAB Community Services for her work in bringing photography to individuals with disabilities in the MAB community. She was presented with her award by one of her photography students from the Ivy Street School.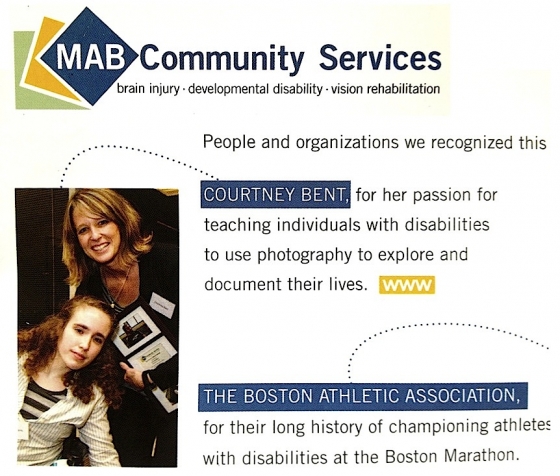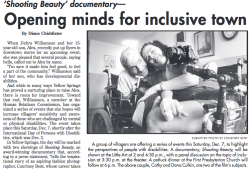 Shooting Beauty will be the centerpiece for a series of events organized by the Human Relations Council of Yellow Springs, OH to raise awareness of intellectual and physical disabilities. The film will be followed by a panel discussion on the topic of inclusion. Screenings will take place at the Little Art Theatre on Dec. 7. Click here for more info! Free and open to the public.