News & Events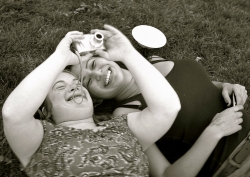 Shooting Beauty was launched as an official 'ACT' to all U.S. chapters of Best Buddies International

and has already become one of it's "most engaging acts because of it's ability to bring understanding, awareness and acceptance to individuals with intellectual and developmental disabilities." In becoming an official ACT, Best Buddies encourages it's chapters to use Shooting Beauty as a tool to further their mission.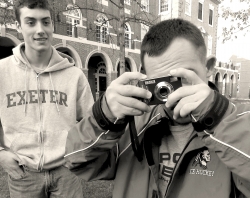 "Shooting Beauty is a must see for everyone. This film leads the audience on a journey that begins with viewing people in wheelchairs to seeing photographers who laugh and cry with friends, live independently, fall in and out of love while perfecting their passion for showing their world through the lens of a camera."
~ Anthony Shriver, Founder and Chairman, Best Buddies International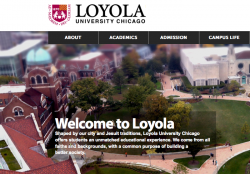 Shooting Beauty screens at Loyola University on Tuesday, Nov.12, 2013, 8:00pm in the Damen Student Center as part of disAbility Awareness Week 2013. For more information on the event, click here. Screening is open to the public. We hope you all enjoy the film!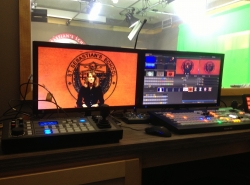 Tony and Courtney spent the morning at St.Sebastian's School as part of the school's Unity Day celebration.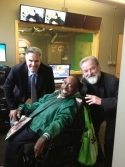 They received a standing ovation from the 400+ students and staff after the Shooting Beauty screening and Q&A. Courtney's live intro to the film was televised throughout the classrooms (a first for us!). Thanks to the incredible staff and student leaders at St. Sebastian's for making our event such a success!